Doggie Day School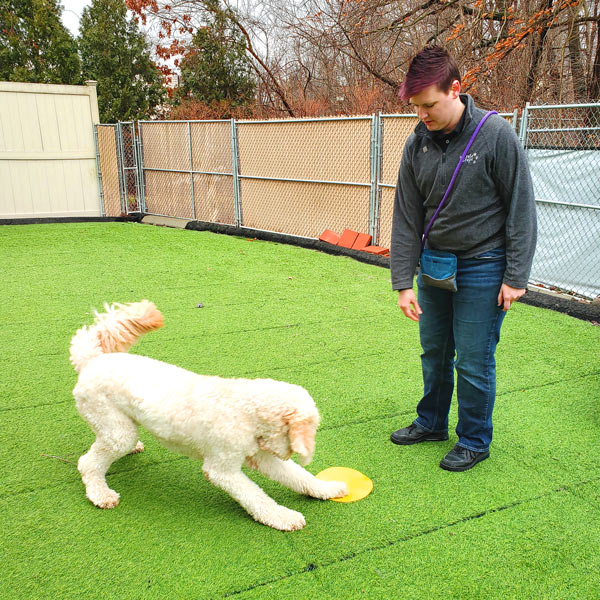 If your dog will already be with us for daycare or boarding, why not add some training time? You set the lesson plan, we do the training!
$25 per session (plus the cost of daycare or boarding)

5 sessions $110
10 Sessions $200
5 Day School PLUS $180 (5 day school sessions PLUS an in-house private lesson with your trainer)
10 Day School PLUS (10 day school sessions PLUS two in-house private lessons with your trainer)
Available Tuesday through Thursday
Prices subject to sales tax
About Our Doggie Day School Sessions
Add a 30-minute dog training session while your dog is here for daycare or boarding. These one-on-one lessons can be part of a larger training plan, or a one-time enrichment experience. You'll provide input on what you'd like your dog to work on during these sessions, and you'll receive a report card at the end of the day with the results.