About The Crate Escape
Your dog is your best friend – yup, we understand. At The Crate Escape, we're passionate about dogs too, so it's our goal to give every pup the royal treatment. When you drop your dog off for day care, boarding, or grooming, you'll know that he's in good hands.
Meet Our Pack Leader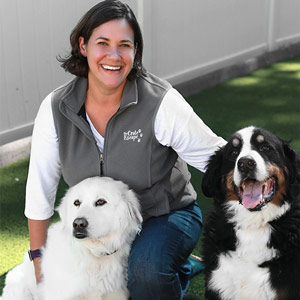 The Crate Escape owner Chris grew up in Cheshire and is a self-proclaimed dog lover. She is a graduate of Cheshire High School and St. Michael's College in Vermont where she earned a degree in psychology.
In 2006, after several years in the workforce, Chris decided it was time to fulfill her life-long dream of caring for dogs. Her goal for The Crate Escape was to create a fun and safe environment where dogs can interact in a natural pack environment, and owners can rest easy knowing their pet is being treated like a member of the family.
Chris is certified as a pet care technician and in pet first aid.
Our Facility
Our 10,000 sq. ft. facility was specially designed for our furry friends. With indoor and outdoor play spaces, cozy overnight cabins, and professional grooming equipment, it's a dog's dream come true! Want to sniff around for yourself? Please stop by for a tour anytime during our business hours!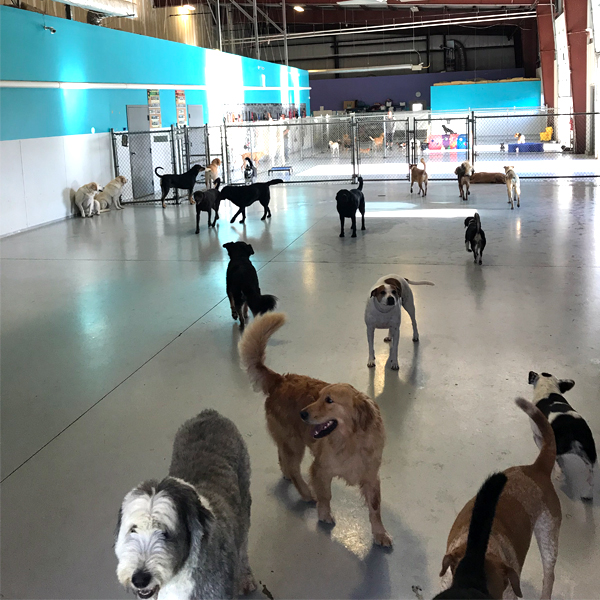 Indoor Play Areas
Our 4 large indoor play areas allow us to safely separate small dogs, large dogs, and different play styles. Our playrooms are heated in the winter, and fully air conditioned in the summer. Fresh water is always available.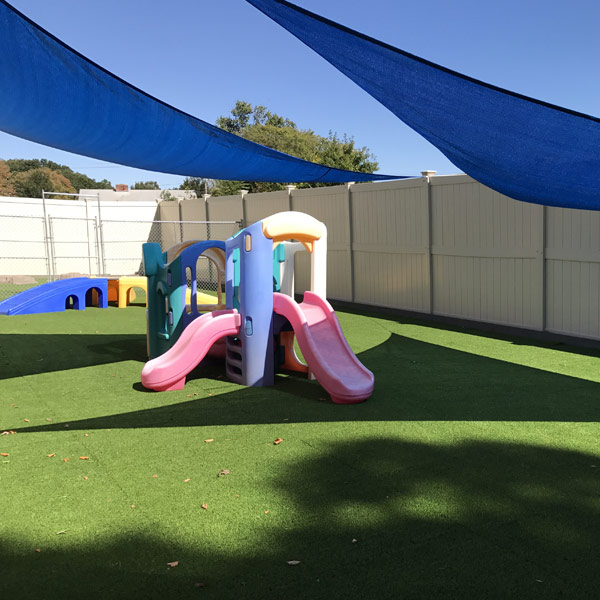 Outdoor Play Areas
Our 5,000 sq. ft. outdoor space features 6-8′ fencing all around to ensure everyone is kept safe. We have lots of jungle gyms, kiddie pools, and toys to keep your dog stimulated all day! The small dogs enjoy their own outdoor space with smaller versions of the toys and games that the big guys love!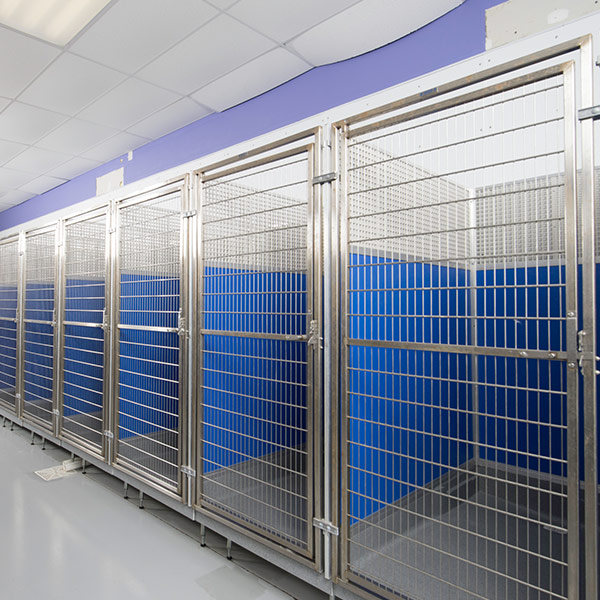 Big Dog Rooms
Our larger overnight guests stay in private 8′ x 3′ runs. All runs are equipped with an orthopedic cot, fresh water, and a drain in case of an accident. Walls are privacy paneled to ensure a good night's rest. Kennel areas are temperature controlled year-round, and all HVAC systems are equipped with bacteria-killing UV light filters to improve the indoor air quality.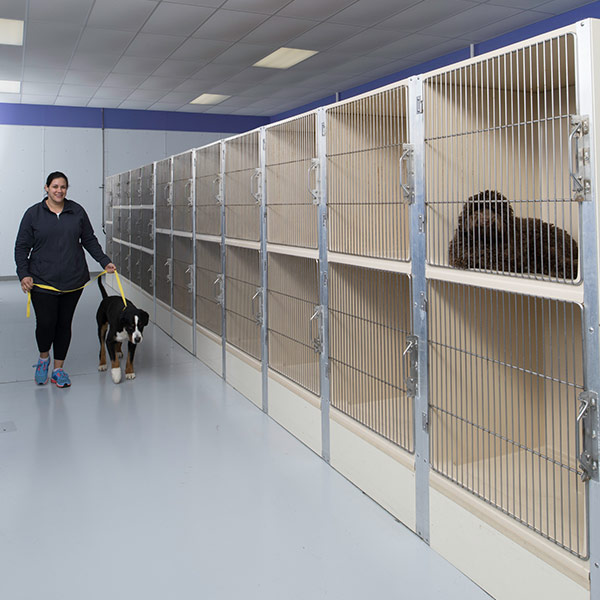 Small Dog Rooms
Tiny guests prefer a cozier den to settle in for the night. The little guys will rest with all the same amenities of the big dogs, only in a smaller package.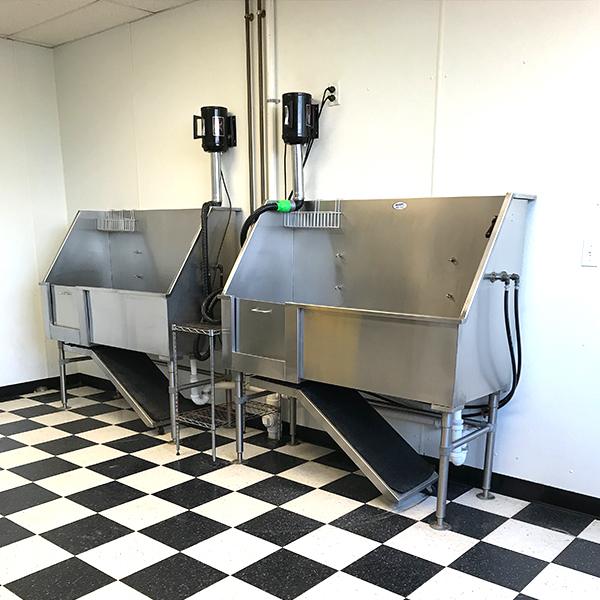 Self-Serve Dog Wash
Perfect for any breed! Our 4 extra-large stainless steel grooming tubs have walk-up ramps for easy access. We provide the shampoo, brushes, aprons, towels, and cool air dryer.