Canine College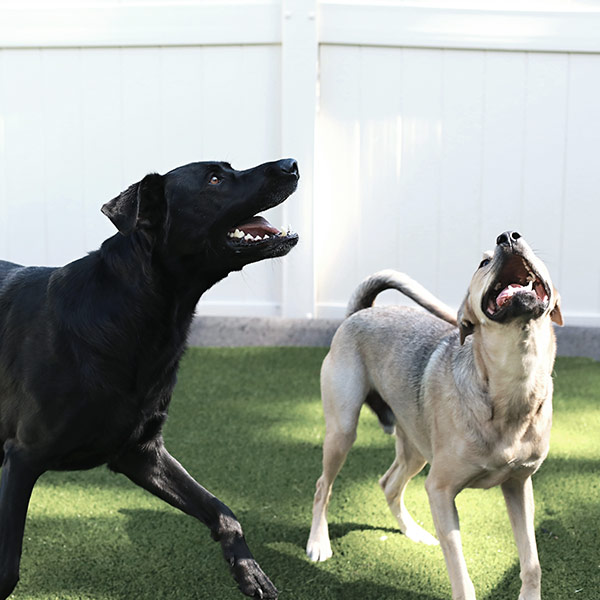 At The Crate Escape we are always monitoring the latest trends in professional pet care. Our Canine College program is an alternative to our full day play daycare program. We understand that dog daycare isn't a one size fits all and created this program for dogs who want more...more attention, more activities, more stimulation, more fun!
Canine College at The Crate Escape is a unique combination of playtime with other dogs, individual attention with our staff, and fun activities that are hand selected just for your pet. This new program ensures your dog will get excellent quality of play, plenty of rest, and lots of fun and educational activities. We are taking traditional dog daycare to the next level!
You will be able to choose to enroll your dog in our Canine College program. The program will include enrichment activities, leash walks, playtime with other dogs and a whole lot more! Recognizing that dogs enjoy mental as well as physical activity, the Canine College program will also include structured games, training, and brain puzzles. We will update you via report cards with photos on your dog's progress.
What to know before you dig in...
Next semester starts November 6, 2023. Stay tuned for enrollment information
Participants must attend at least 1 day per week. Semesters are 8 weeks long. No refunds for missed classes.
Space is extremely limited, don't miss out!
Canine College Pricing