Sarah C.
Kennel Manager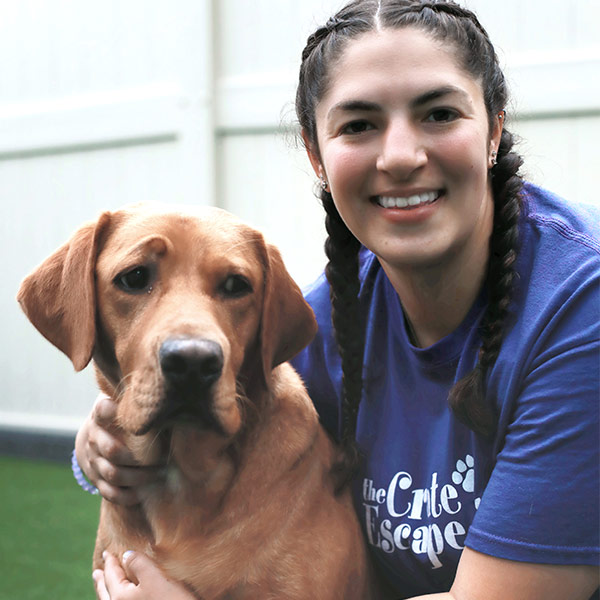 With The Crate Escape since: May 2017
What is one of your quirks?
I like to make loud random noises when I'm happy or excited.
If you were a breed of dog, what breed would you be and why?
The Shiba Inu because I'm independent, stubborn, and I love a good cat nap.
What is your favorite activity?
I love coaching soccer. I played 13 years competitively and was the Assistant Varsity and JV coach of the Sheehan Boys' soccer team for 8 years, which I now volunteer coach with.