Webcam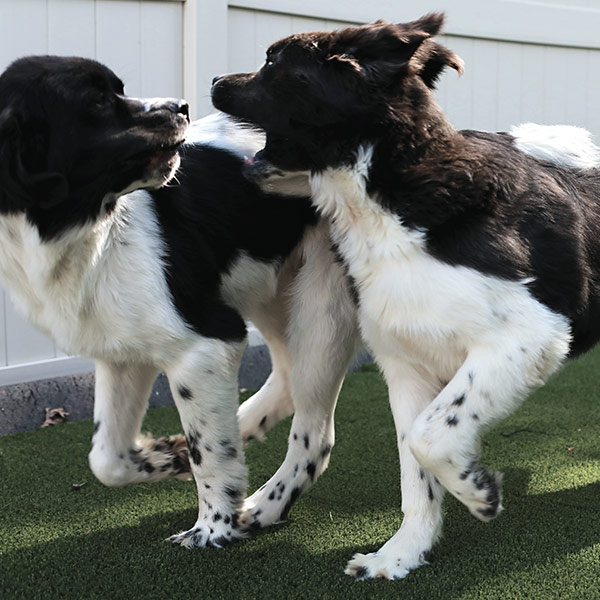 Take a peek at what your pups are up to! Eight live webcams around our facility let you check in on them while you're at work or play. Just click the link below and remember to give it a few seconds to load.
Click here to view the webcam ›
For Mobile Devices
Viewing with Android and Apple mobile devices, you will need to use the Odoggy app.
For instructions on shutting off the Auto-Renewal feature for the Odoggy app, please click here.
Viewing Schedule:
Monday - Friday 9:00 am - 4:00 pm
Saturday 10:00 am - 3:00 pm
Sunday 7:30 am - 8:30 am and 4:00 pm - 5:00 pm
Don't see your dog?
Don't worry, we make sure that everyone gets plenty of playtime! Dogs are broken down into 4 groups and spread over 8 indoor and outdoor cameras. Daycare dogs do not have a scheduled nap time. Some dogs self-regulate and nap in the playroom, while other more high-energy dogs will get short breaks in a kennel throughout the day. No one is kept in a crate all day long. Boarding dogs rest between 11-1. If you don't see your dog, please refrain from calling the office. We will call you if we have an issue.
Need Assistance?
For technical support please contact Online Doggy via email at support@onlinedoggy.com, by phone at (303) 805-4034, or visit OnlineDoggy.com.