Makaela M.
Level 3 Kennel Attendant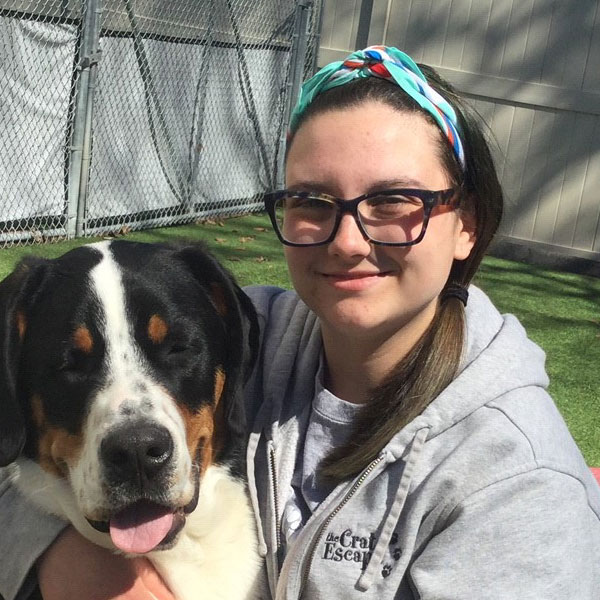 With The Crate Escape since: May 2018
If you were a breed of dog, what breed would you be and why?
I'd be a Pitbull. I'd be a bully just because I like them. I am independent and stubborn, but I still like to be showered with love. I am also a very upbeat and caring person if you take the time to get to know me.
What TV sitcom family would you be a member of?
Married with Children
What is your favorite activity?
Reading and painting. I almost always have a book with me. If I don't have a book in my hand, I have a paintbrush.